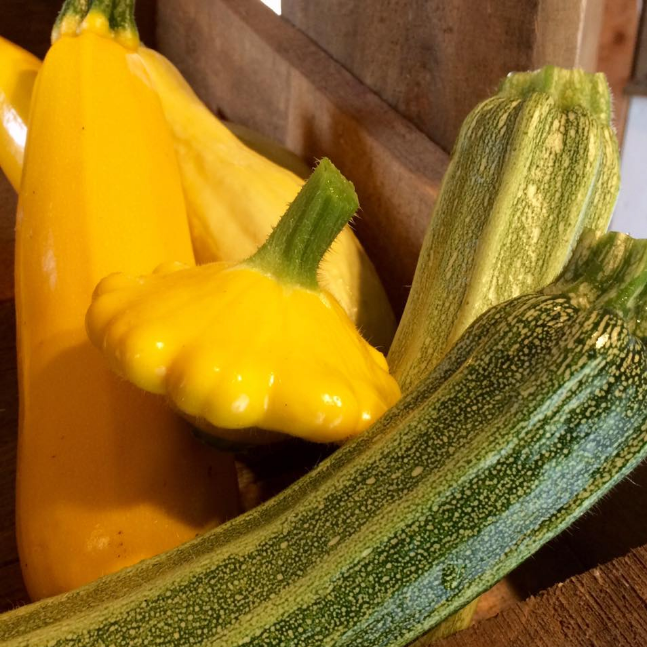 Cynthia's Kitchen - Summer Squash and Tomatoes
Summer Squash and Tomatoes
2 tablespoons extra virgin olive oil

1 ½ pounds medium or small zucchini or other summer squash, thinly sliced 

2 garlic scares, minced

1 pound ripe tomatoes, grated 

 Salt

 freshly ground pepper

1 to 2 tablespoons chopped or slivered fresh basil

Heat 1 T. olive oil over medium-high heat in heavy skillet. Add squash. Cook, stirring until lightly seared - 3 - 5 minutes. Remove from pan and set aside.

Add rest of Olive oil and chopped garlic scares. Cook less than 30 seconds. Stir in tomatoes. Add squash back into pan, salt and pepper, and reduce heat. Cook until tender and tomato have become a sauce. Stir in basil. Remove from heat. Serve at room temperature.
---