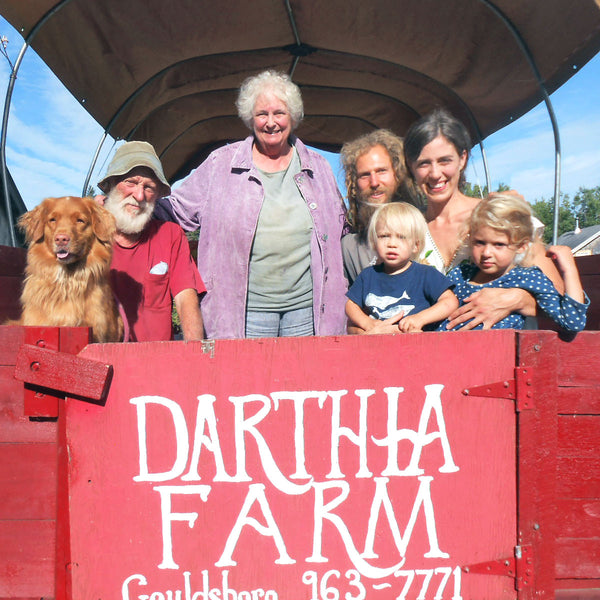 Darthia Farm
Darthia Farm has been a staple of the Downeast Maine community for decades. We are a family-run farm and each year, interns and volunteers help us out in and out of the gardens. Over the years, we have been grateful to host more than 270 farm interns -- many of whom now operating their own farms. We have a farm store, a CSA (community supported agriculture) program, participate in the Winter Harbor Farmers' Market, and sell to restaurants.
Our organic farm encompasses 250 acres of recaptured pasture, hay land, gardens, and a selectively managed woodlot.  We have been certified organic by the Maine Organic Farmers and Gardeners Association (MOFGA) since 1978.
Our Farm Family
Cynthia and Bill Thayer arrived here to start Darthia Farm in 1976 and were joined in 2016 by Shepsi, Liz, their daughter Harbor, and their son Cedar.