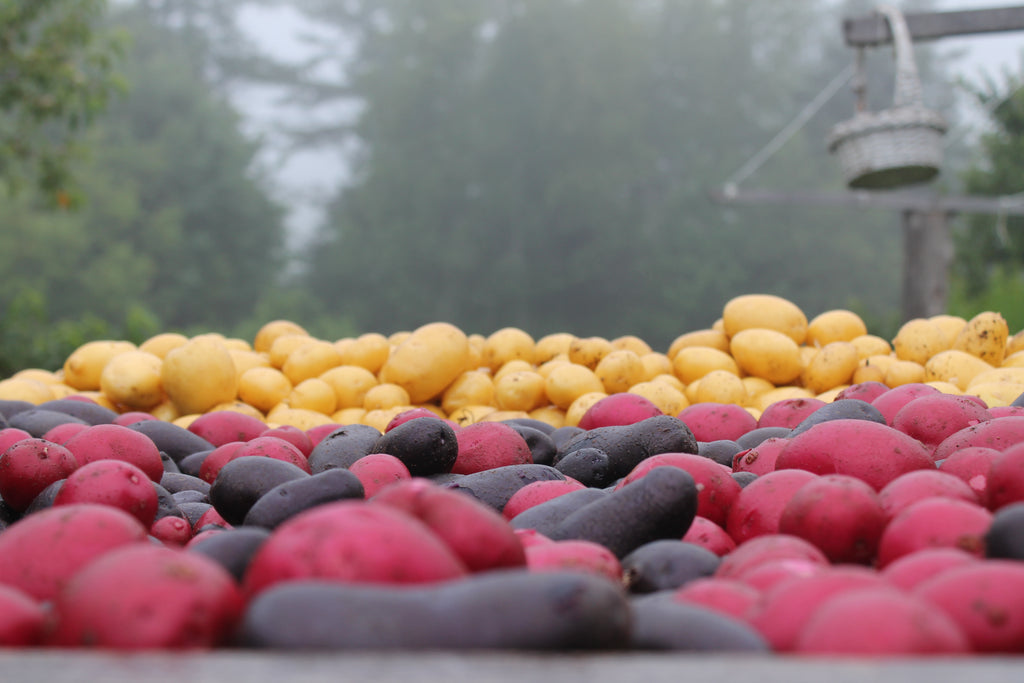 Cynthia's Kitchen - Potato Salad
Cut Potatoes unpeeled (if there is dirt or blister, just rub off with water and veggie brush) into 1/2" diameter.  Chop an onion finely.  Boil potatoes until cooked, drain.
Put cooked potatoes and raw onion in bowl and pour vinaigrette over.  When cool, add chopped dill, salt, and pepper.
Vinaigrette:
-2/3 cup OIive Oil
-1/3 cup Vinegar or Lemon Juice
-2 Tbsp dijon mustard
-Salt and Pepper
---