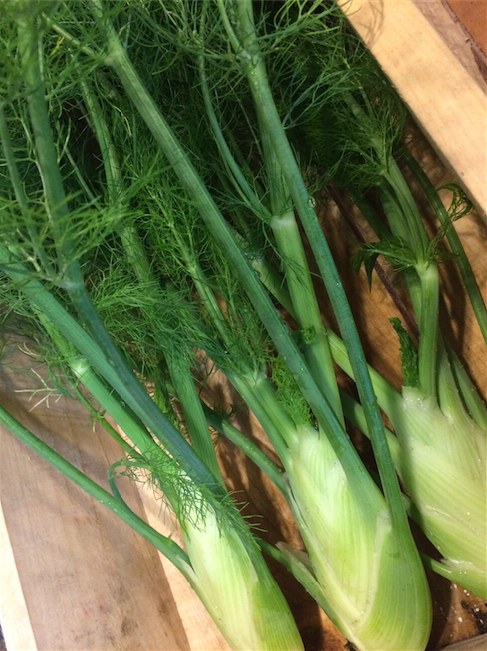 Cynthia's Kitchen - Fennel
Shave a couple of zucchinis/summer squash with a mandolin or vegetable peeler. Core and shave a small head of fennel, Toss zucchini, torn mint leaves, a cup of shaved pecorino cheese (or Parmesan), juice of one lemon, and two Tablespoons olive oil. Season with salt and pepper. Easy and delicious. You can top with some chopped fennel fronds.
Here's another recipe for fennel - this time with green beans:
Add some trimmed green beans and sliced fennel bulb to boiling water. Cook about 4 minutes, drain, and run under cold water.  Heat olive oil in pan. Add beans and fennel. Season with basil, salt, and pepper. Stir and cook until coated and warm. Put in serving dish and toss with feta cheese, any goat cheese, or Parmesan cheese.
---