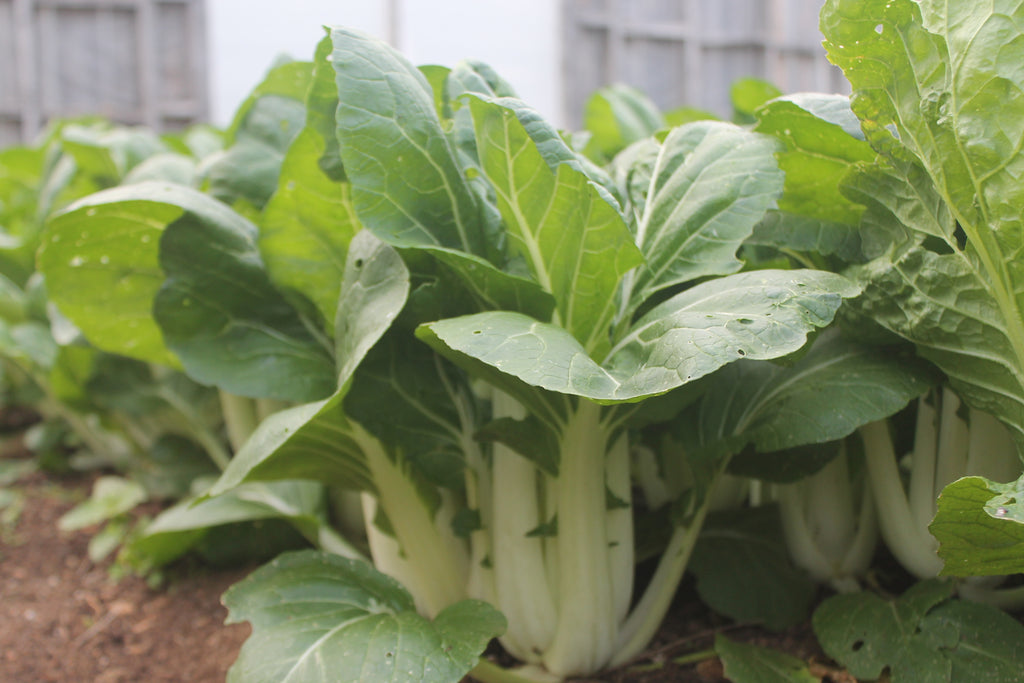 Cynthia's Kitchen - Pac/Bok Choi
Here's a simple recipe.
Heat 1 Tbls. vegetable oil in a large pan over medium-high heat. Add crushed garlic and matchstick ginger and cook until fragrant, 30 seconds. Add a pound baby park choi - cut in quarters, core intact, 2 tsp soy sauce, and 2 tablespoons water. Cover and cook 1 minute, then remove lid and cook, stirring occasionally, until cores are tender and all liquid has evaporated. Transfer to a serving dish, drizzle with 1 tsp sesame oil and sprinkle with toasted sesame seeds, if using. This is a great side dish to any meal.

Pac Choi or Bok Choi can be grilled, put into soup, stir fried with or without meat/fish, or eaten raw as a salad.

For a great fall soup, sauté some numeric in oil. Add crushed garlic and ginger. Add a can of coconut milk and simmer 5 - 10 minutes. Add chopped Bok Choi and sliced mushrooms (any kind but the best are wild ones you find in the woods - if you know what kind they are). Simmer for a few minutes. If you want, add some tofu, chicken, shrimp, or whatever you have in the fridge along with a little lime juice and salt.
---