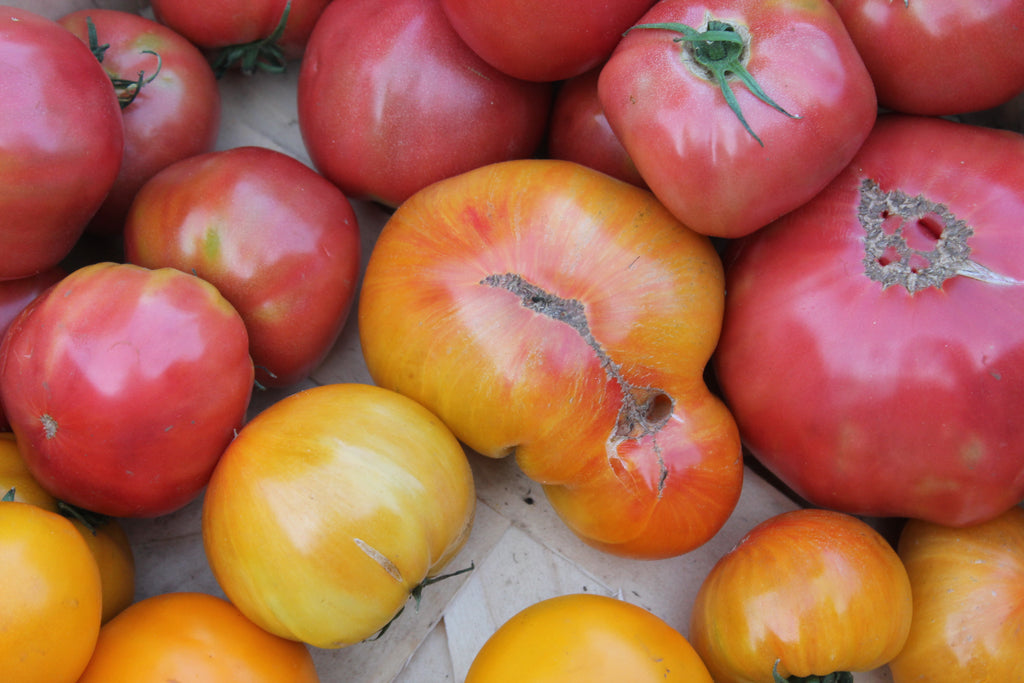 Cynthia's Kitchen - Raw Tomato Sauce and Gazpacho
One of my favorite summer meals is pasta with raw tomato sauce. It takes minutes to make and is delicious.
3 or 4 tomatoes
a couple of cloves of garlic - or not
handful of parsley
big handful of basil
salt and pepper
1/2 cup olive oil.
Put tomatoes, garlic, parsley, basil, salt and pepper in food processor or chop with knife. Add olive oil and process. Don't process too much. Serve over cooked pasta with some Parmesan cheese. my go-to sauce for summer meals.
Gazpacho - another easy and delicious summer dish.
There are thousands of gazpacho (cold summer soup) recipes out there. I usually look to see what I have and then decide what to put in it. You will need some red wine vinegar and some olive oil and a little lemon juice, but otherwise, use what you have.
Here is an idea.
Put in deep bowl or bowl of food processor, a few chopped  tomatoes, an onion, a cucumber, a pepper or two, some herbs (chives, parsley, basil), one clove of garlic, 1/4 cup red vinegar, stalk of celery or lovage, 1/4 cup olive oil, a little Tabasco, a little honey or sugar to balance acidity of tomatoes, a little lemon juice, 1 tsp of Worcestershire (omit if vegetarian), and whir with immersion blender or blend in food processor. Don't blend too much. You want to have chunks in your gazpacho. Then I add a little white wine (not necessary) and some yogurt.  If it is too thick, add some tomato juice or cold broth.
You can experiment. Sometimes I add zucchini, scallions, cabbage, whatever you have. You can keep it in the fridge in a jar for up to a few days.

---