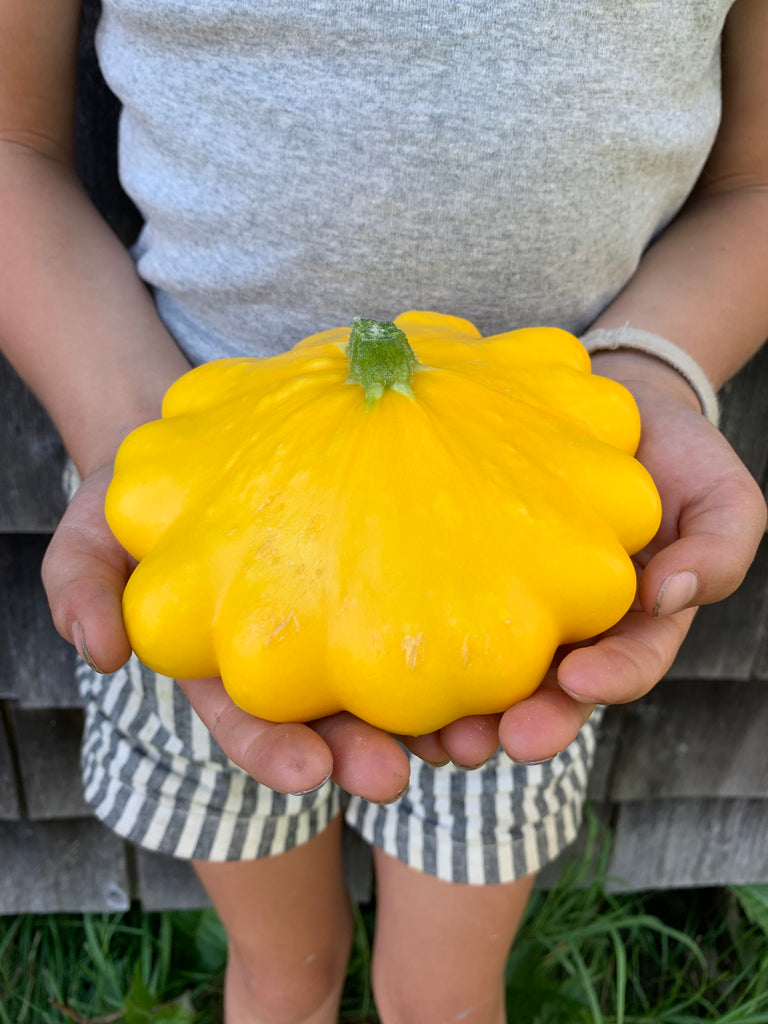 Cynthia's Kitchen - Summer Squash/Zucchini
Neither summer squash nor zucchini has much of a taste of their own BUT they have great texture and can absorb and hold flavors. Here are some ideas:
1. slice in half lengthwise, paint oil on the cut side, and grill. When browned on both sides, put on some goat cheese and pesto. It's my "go to" summer recipe. Delicious.
2. sliced on pizza
3. Sometimes I use it fried in oil as a substitute for eggplant in "eggplant" Parmesan.
4. Sauté in oil with chopped garlic/scapes
5. Growing up my mother steamed plain zucchini - I thought it was terrible but some of my family members loved it. Of course, in those days, we had to eat everything on our plate.
6. It adds texture grated raw on a salad.
7. Layer sautéd slices of squash/zucchini with tomato slices, some parmesan, and chopped herbs. Top with breadcrumbs and bake in oven until browned.
---