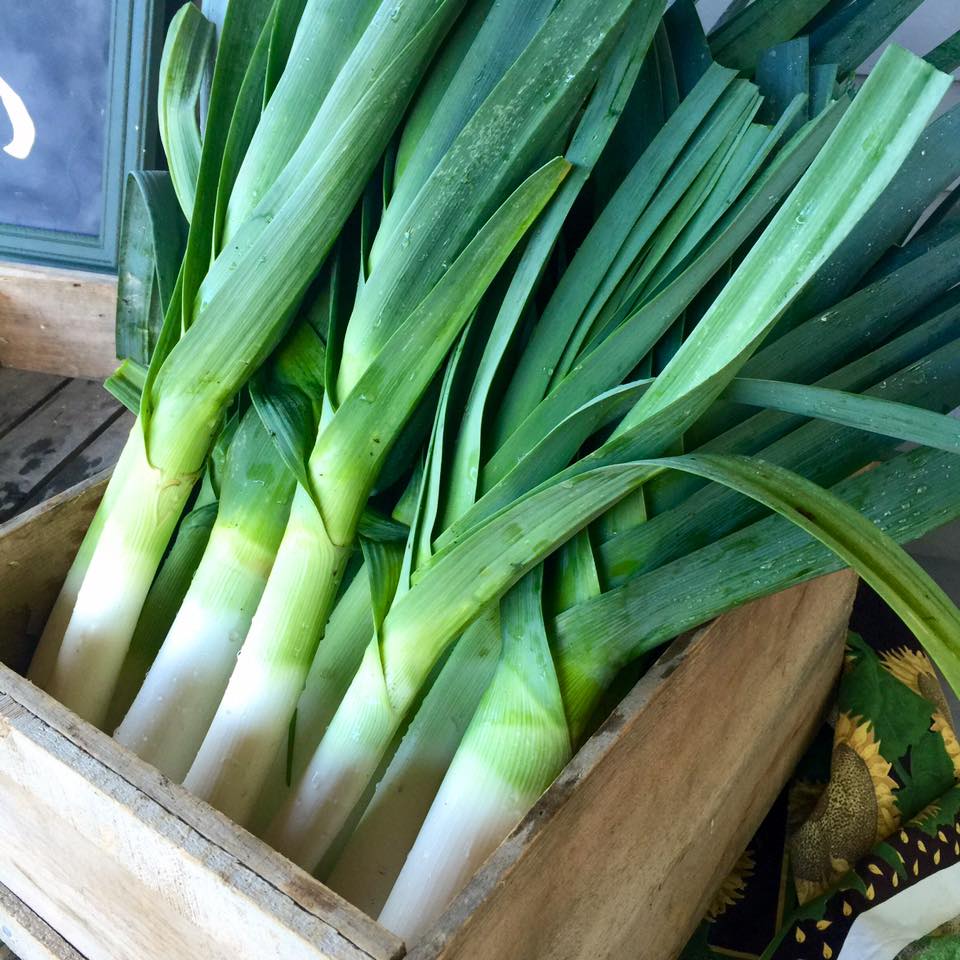 Cynthia's Kitchen - Vichyssoise
Leeks can be used in many ways but here's a classic that is always a hit. 
Vichyssoise - a cold leek and potato soup.
*try this recipe with sweet potatoes instead of regular potatoes!
6 leeks
2 T. butter
1 T. olive oil
3 large potatoes
4 cups chicken broth
salt and pepper
pinch of nutmeg
1/2 cup heavy cream
chives for garnish
Sauté chopped leeks in butter and oil until soft. Add peeled and diced potatoes. Season with salt and pepper. Add chicken broth and bring to boil. Lower heat and simmer for about 30 minutes. Puree with immersion blender. Add heavy cream and cook for about 5 more minutes. Add pinch of nutmeg. Cool down and refrigerate. You can make this several days before serving - in fact it improves with age. I bring mine up to room temperature before serving. Sprinkle with chopped chives before serving.
---