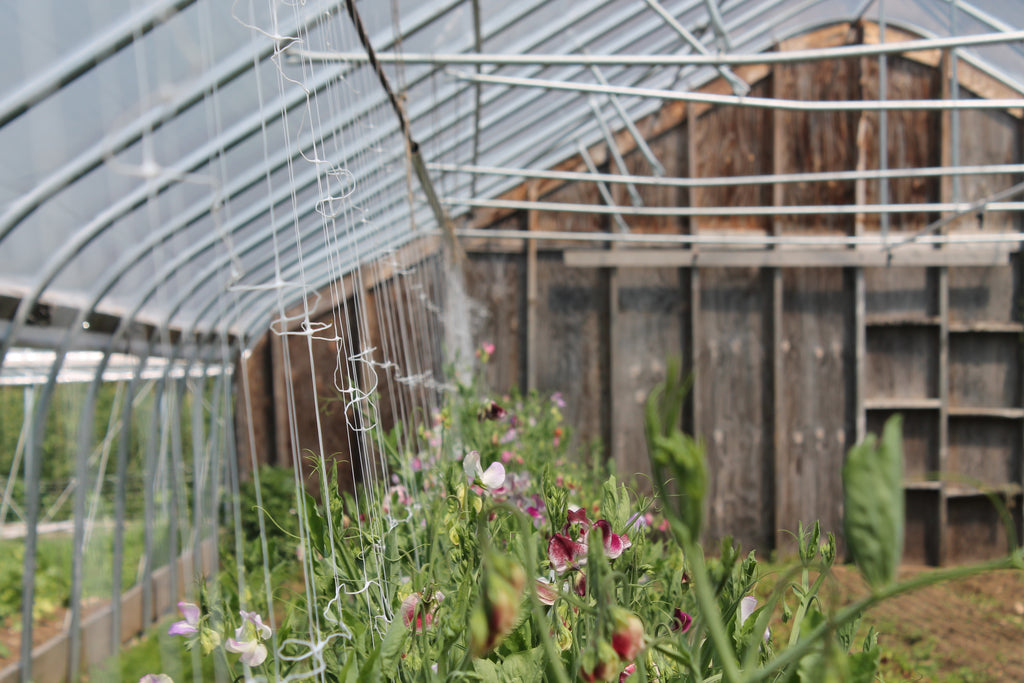 New In the Store
Fava Beans - These beans are the first beans we get of the season.  They were planted in March and have been rocking out in the high tunnel hoophouse ever since.  Check out Cynthia's recipe write up for some ideas of how to prepare them.
Sweet Pea Flowers - A bouquet of these can fill a room, or even a house, with the smell of summer
Strawberries - There should be some available from Thursday on.  They go fast each time we pick them, so ask us if we have any left if you don't see them in the store.  This is a patch we planted last year.  We planted a larger patch this year and hope to have a plentiful supply in future years.
---