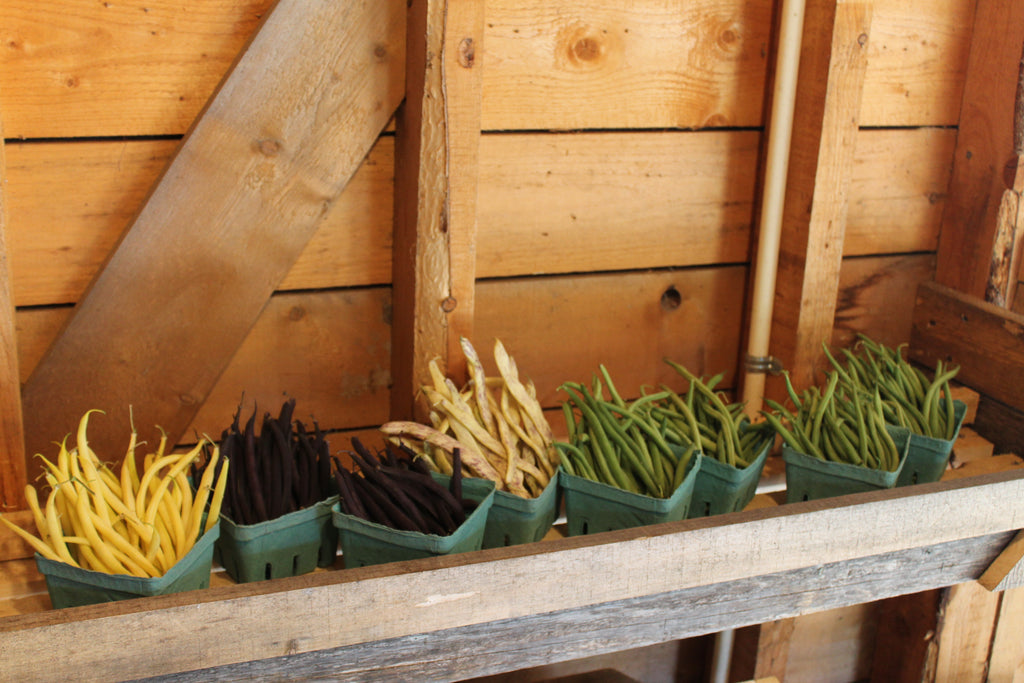 New in the Store
Carrots - Our carrots are finally ready for sale.  After getting chomped down by groundhogs, these tenacious roots grew back their tops and sized up nicely.  Small, tender, sweet, delicious.
Cucumbers - These fruits are bursting off the vine in one of our hoophouses and are ready for your sandwiches, salads, and snack plates.
Green Beans - Purple, Green, Yellow, Spekled...these fresh beans will be in your belly before you get them home.  Crisp and refreshing.
---