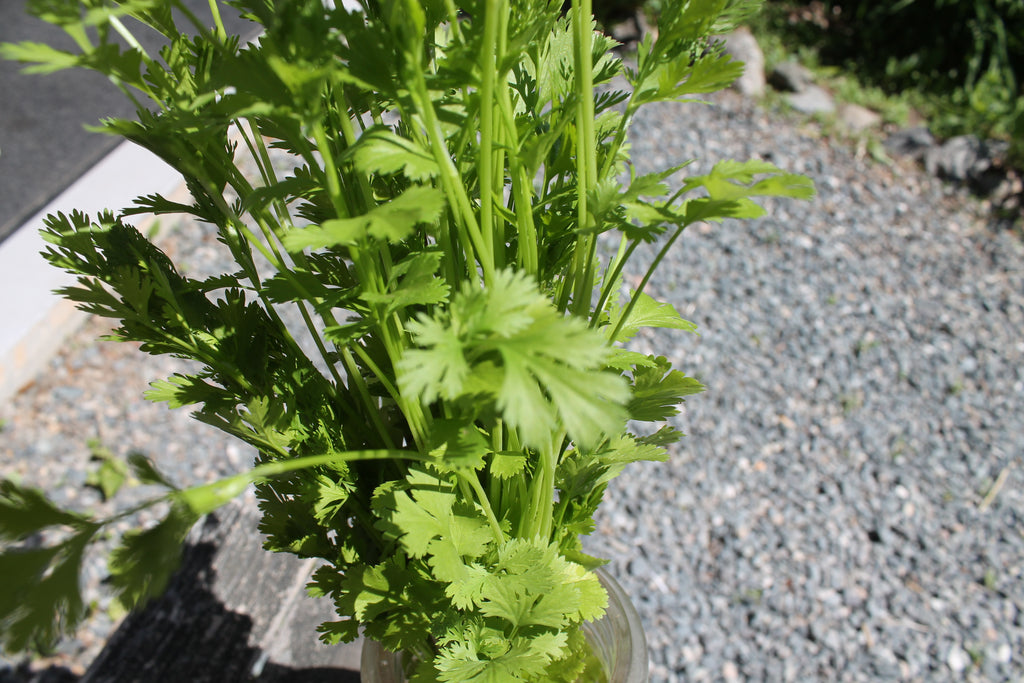 Recipe from Cynthia's Kitchen - Bok Choi and Cilantro
1 small yellow onion, roughly chopped
1 large garlic clove, minced
2 cups bok choi, roughly chopped
1/2 cup tomato sauce
1 1/2 tablespoons chopped hot peppers. 
1 1/2 tablespoons rice vinegar or cider vinegar
1 1/2 cups cooked great Northern beans, drained
1/2 cup fresh cilantro, chopped
1/4 teaspoon fresh ground pepper
Heat 1/4 cup water in a medium skillet, cook onions over medium heat until translucent but not browned.  Add in minced garlic, cook for a minute.
Add bok choi, tomato sauce, hot peppers, and vinegar. Stir fry until bok choi is tender, 6 minutes or so. If you like more spice, now is the time to add it.
Add in Northern beans, cilantro, season with salt and pepper. Cook until beans are heated through.  Serve hot.
---