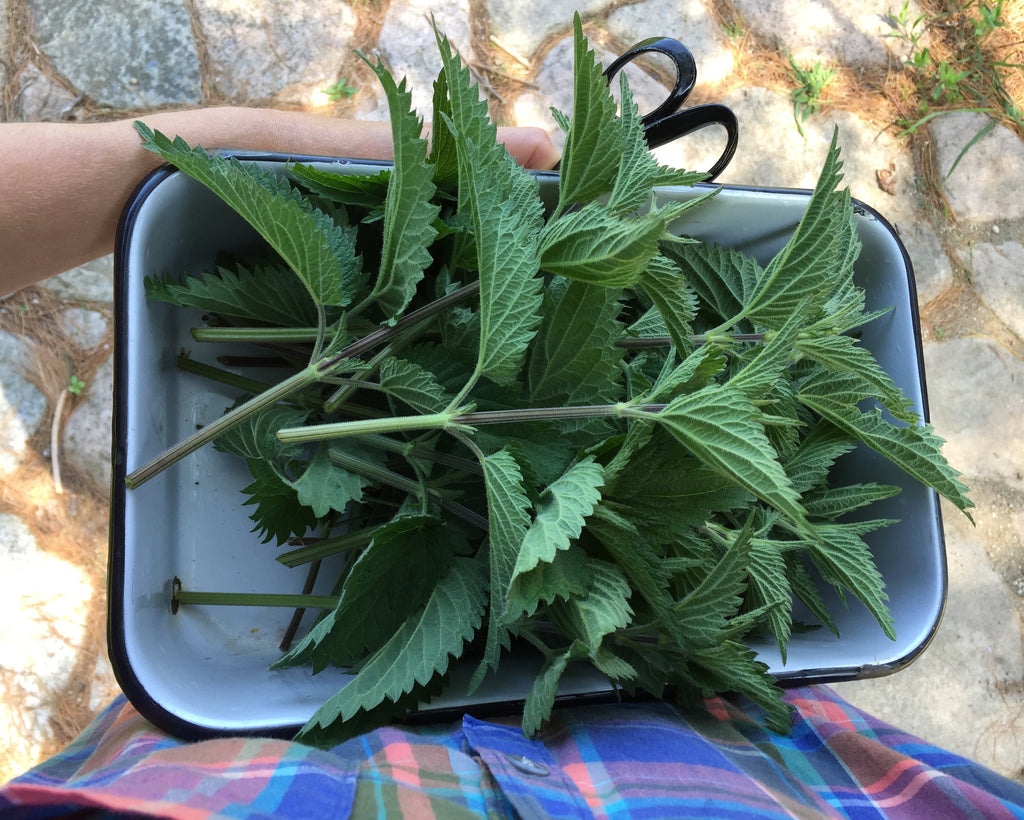 Stinging Nettles Soup
Ingredients:
Kelp - 6 inch piece
Nettles - 1 bunch
Carrots - 3 large
Beans - 1/2 cup cooked Jacob's Cattle Beans plus the cooking liquid
Lovage - 1 large stalk
Salt - 1 tsp + to taste
Black Pepper - 1/4 tsp
Start by filling a medium sized pot half way with water and putting it on high heat.  Cut kelp into small pieces using a sharp scissor, cut the lovage stalk into 6 inch chunks, peel and chop carrots, chop nettles (remove any tough fibrous stem bottoms) and add to the pot.  Let simmer for 15 minutes, then add a bunch of chopped lovage leaves, the beans and bean liquid, salt, and pepper.  Let simmer for another 10 minutes or so.  Add salt as needed.
---