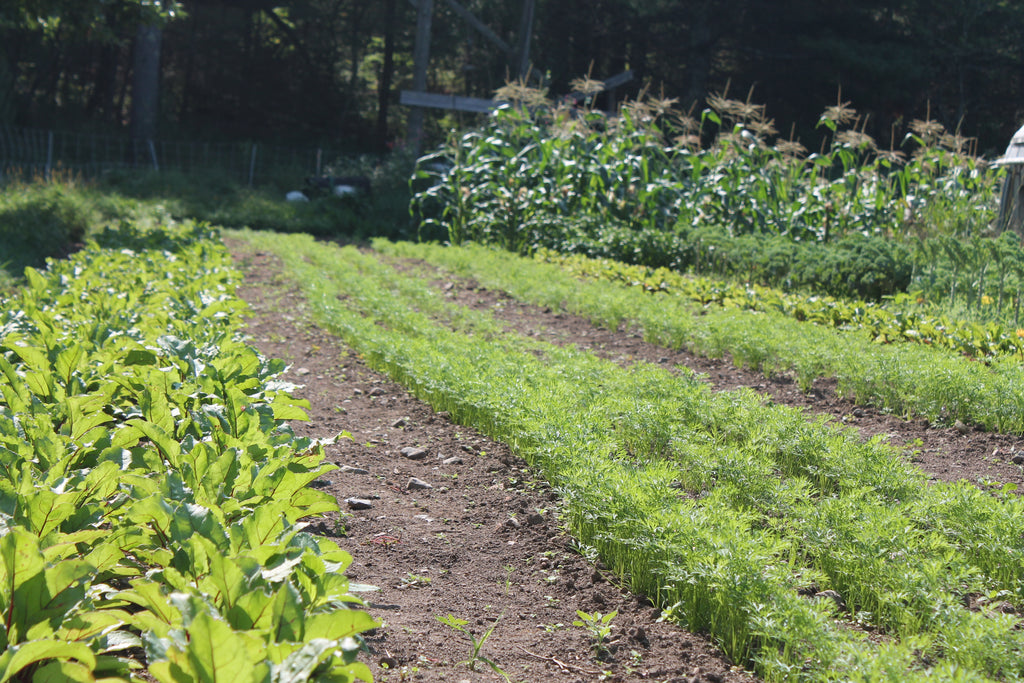 Update from the Gardens
With a decent rain this past weekend and a continuing hot weather streak, the gardens are in rapid production mode.  Some crops, like the green beans and winter squash, seem to be producing heavy and early then fizzling out.  Cynthia spotted some Japanese Beetles, a pest that we typically don't see this far north and that is capable of heavy crop damage.  They must have ridden this heat wave as far north as they could.  Melons and Corn are just around the corner!
We weeded out our storage carrots and beets just before the rain and they are looking extremely happy now!
---