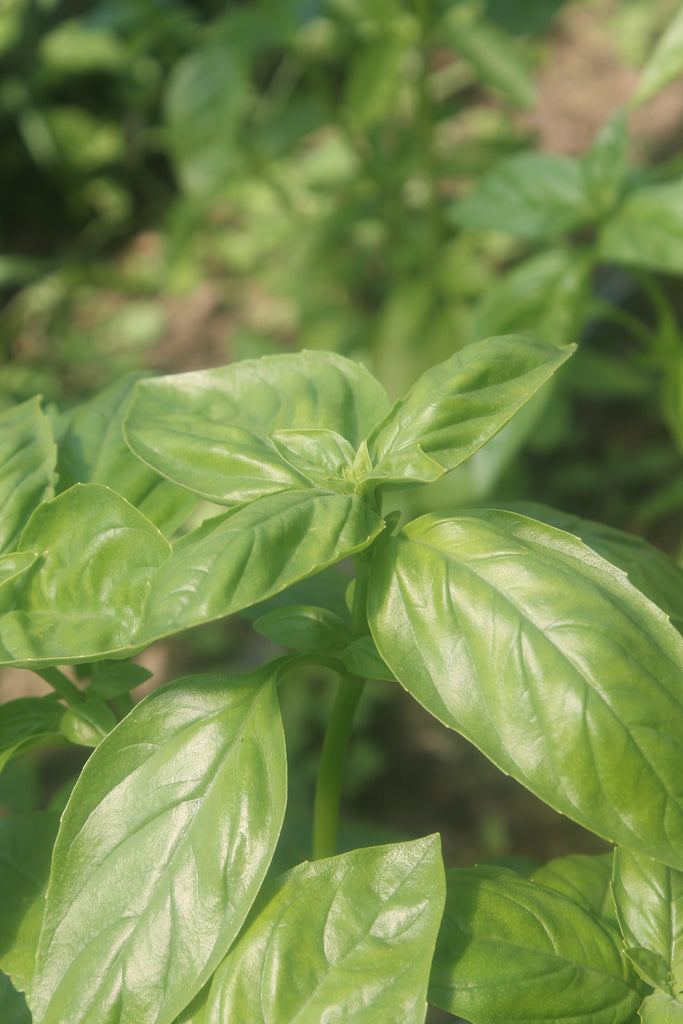 Cynthia's Kitchen
Basil can be used in many delicious foods, including desserts.
Here's a great drink recipe that's cooling and yummy. And you can make it with or without alcohol:  Whir a peach and a little honey in the blender or processor. Add a few basil leaves and whir again. Pour in glass with ice and add club soda. If you want, add some rum or vodka. Easy and delicious.
Basil Sorbet - Put 3 cups water, 1 cup honey, 1/2 cup basil leaves, 2 Tbls lemon juice, and a pinch of cardamon powder in a blender or processor. Blend until basil is minced. Pour into ice cream machine. Delicious as dessert or palate cleanser. A perfect summer meal ending.
Tomato Basil Soup - Chop 6 or so  tomatoes finely. Simmer gently 15 minutes. Add a bunch of basil leaves and puree with stick blender. Put back in pot over medium heat. Stir in 1/2 cup of heavy cream and 4 Tbls of butter. Season. Heat but do not boil. Experiment with this. Add yogurt or sour cream instead of cream, add other vegetables,
Basil goes well with just about any vegetable, meat or fish. Add it to potato salad or green salad. Chop and add to cream sauces. An easy summer supper - boil pasta until al dente. Drain. Add chopped cherry tomatoes, chopped basil, and some feta cheese or Parmesan. Takes just a few minutes.
---