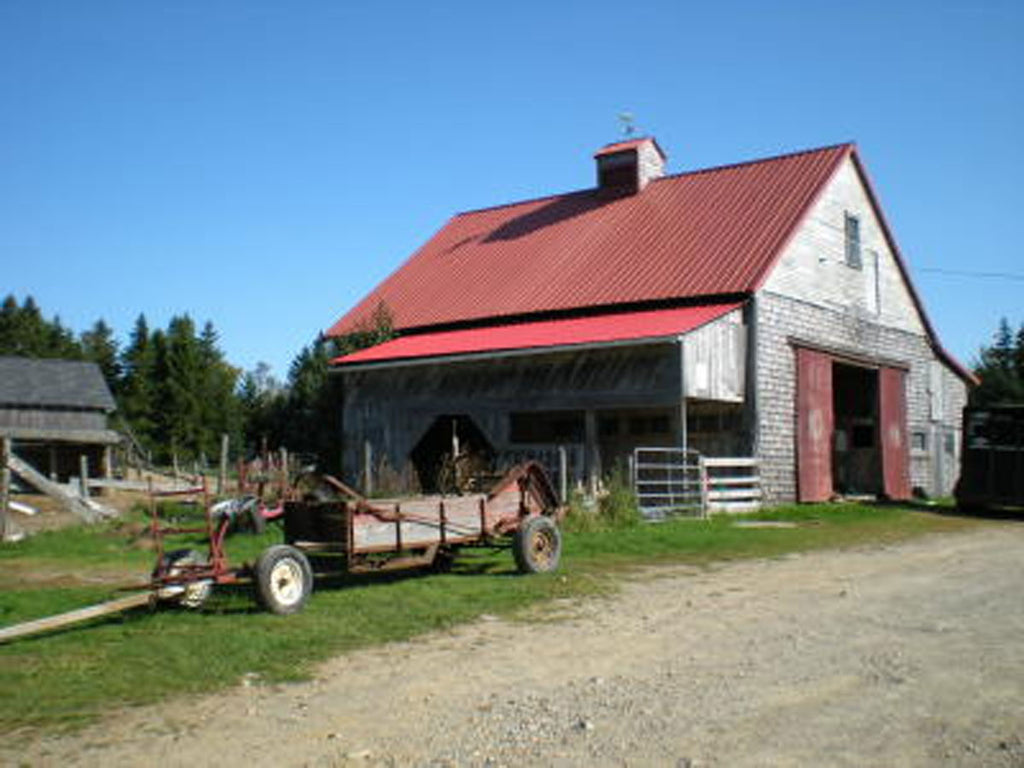 The Fire
On the early morning of May 11, the revered old post and beam barn at Darthia Farm, burned to the ground, taking with it our beloved draft horses, all our sheep, two calves, two pigs, and over 60 young fowl. Bill and I tried in vain to get the animals out of the inferno but it was too far along. We believe that most of the animals died of smoke inhalation with the exception of some sheep who were in the outside enclosure.
Before the fire
The community immediately began an incredible outpouring of support in the way of condolences, food, help, and money for a rebuild. To date, we have received almost enough to rebuild the barn in the previous post and beam style and to replace the animals that were lost.
After the Fire
We have offers from builders to help, wood from MOFGA, tools from Johnny's Selected Seeds, proceeds from a book sale at Longfellow Books and Maine Writers and Publishers Alliance, and myriad donations and letters of support.
A New Beginning
I will be updating this blog at least every week, along with pictures of the progress of the new barn. Bill just bought a team of Haflingers with harness so they will be helping us with this year's haying. The guys at the feed store gave us two pigs that are wallowing happily out back in the sty.
Ivelisse with Lucky at school
We all went through a horrific night but we are climbing out and looking forward, thanks to the fabulous community in which we live. Thank you all from our hearts.
---