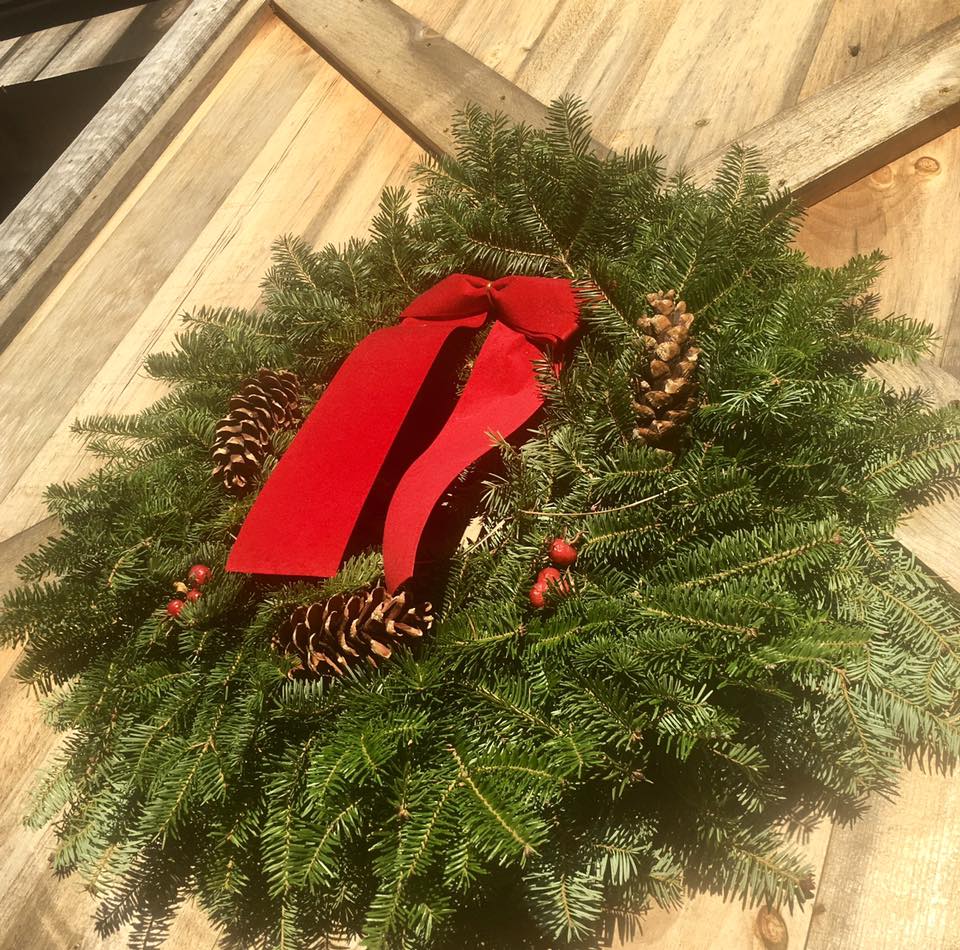 Holiday Season 2020 Letter
This year has been unlike any other since Darthia Farm was established in 1976. In addition to the Covid-19 pandemic, we experienced heat, drought, and predator problems. But Shepsi and Liz managed to keep predators at bay, then got very creative and started a pre-order/pickup system for buying our vegetables as well as grains, honey, syrup, meat, and oil bought from other farms. Liz has been baking and selling some fabulous sourdough bread and crackers. Shepsi has been making hummus from yellow peas. So things are changing. And that means the mail order, too. This year all orders will be placed through our website and we've pared down our offerings to wreaths, garlic swags, and evergreen swags. If you have problems with the ordering or need more information, please call Shepsi at 207-546-0193.
We have been certified by Maine Organic Farmers and Gardeners Association for 43 years and hosted almost 300 apprentices over these years. We were able to safely carry out our CSA program and get our produce out to the public through preorder curbside pickups. We hope to return to working with restaurants like the Pickled Wrinkle, opening our farm store, and selling at the Winter Harbor Farmers' Market, when the pandemic subsides.
Thank you for your trust in us. We wish you a safe and peaceful winter and a 2021 where we can feel safe with our friends, relatives and out in public.
Shepsi, Liz, Cedar, Harbor, Cynthia, apprentices Janice and Willem, horses Star, Andy, Archie, Misty, and very naughty Duck Toller, Kelpie
---
2 comments